When people think of university, the first thing that comes to mind is study, work, submit, repeat. However, somewhere hidden between the lines of study and submit, is quite possibly the most overlooked, yet important skill you can have; communication.
John Macguire, a high school and University tutor explains in his blog: "Why Many College Students Are Not Learning How to Write Proper Sentences", that students are not receiving the proper literacy education in middle school and high school. He writes:
 In my experience, depending on the college, up to half the students in Writing I classrooms are baffled because they never learned sentence construction in grade school or high school. They aren't just defective in their knowledge of grammar—they know nothing about grammar.(Macguire, John)
John goes on to explain that the teaching style being incorporated into education is the main cause of students deficiency in writing. He says: "many public schools use a "reader-writer workshop" method of writing instruction that completely skips grammar."(Macguire, John) This "reader-writer workshop" method of teaching is described by John as a "method that cheats everyone through its rigid insistence that expressiveness is all that matters"(Macquire, John).
However, where John tutors(NY), the students he tutors and information about students literary capabilities come from students who did not require Gr. 12 English before entering into University. (see: NY School Board University Prerequisite Requirements) Here is a specific example from a Grade 12 University level English course curriculum, where Grade 12 University level English is a requirement, with the specific points and requirements that each student must meet in order to move onto the next level(University):
Knowledge and Understanding. Subject-specific content acquired in each course (knowledge),
and the comprehension of its meaning and significance (understanding).
Thinking. The use of critical and creative thinking skills and/or processes, as follows:
planning skills (e.g., generating ideas, gathering information, focusing research,
organizing information)
processing skills (e.g., drawing inferences, interpreting, analysing, synthesizing,
evaluating)


critical/creative thinking processes

 (e.g., oral discourse, research, critical analysis,
critical literacy, metacognition, creative process)
Communication. The conveying of meaning through various text forms.
Application. The use of knowledge and skills to make connections within and between
various contexts.
Teachers will ensure that student work is assessed and/or evaluated in a balanced manner
with respect to the four categories, and that
As seen above, these expectations of the student are quite contrary to Mr. Maguire's concerns with high school education. The curriculum includes four straight forward, logical and reasonable categories in which a student must be creditable. These four marking scheme categories for Grade 12 University English and it's prerequisites depicts the difference between schools that do not include ENG4U, and schools that do. Therefore exploiting ENG 4U's importance in student success in university.
In fact, education all around the world is beginning to accept these four main categories of learning English. A principal from India wrote an article about "The Importance of English Language Skills to Students", with the very first sentence being: "English has fours skills; listening, speaking, reading and writing."(Mohsen, Medat) Almost the exact same four principles as Ontario's English curriculum expectations as shown above.
Without communication, the things you learn, new ideas you come up with, and the information you are studying would be worthless. A clear, concise and to the point type-up of an assignment allows the people marking your work to see into your thoughts, allowing them to accurately assess the thoughts and answers you have submitted. Without proper representation of your thinking, you would not be able to explain your reasoning behind a new concept you understood. And even though you yourself know you fully understood it, your peers and professors would have no way of knowing that.
A student who had a lack of English writing skills(due to not taking ENG4U and possibly not even ENG3U) when first entering University explains the difficulties she faced when the literary skills she was lacking, were needed. She says: ""At the beginning, the most difficult thing was just understanding the academic words," she says. "Then putting my own words into academic language was hard.""(Tickle, Louise) She goes on to explain how hard she would have to work just to get mediocre grades. She explains that "When I came to write my first assignment, I cried,"(Tickle, Louise).
When the student, Daphne Ellison, explains her predicament, it gives an excellent example of what happens when proper educational preparation is not taken, i. e. not taking an ENG4U course before university. Further on in the interview with Daphne, she explains that: "I would stay up 3 hours a night for weeks on end, just working on 1 essay to make sure it was good enough to hand in."(Tickle, Louise) She also explains how it was her "prior lack of education" that caused her so much trouble in her first years of university.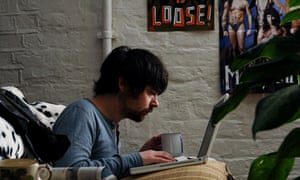 Situations like Daphne's can be avoided, and easily so, if students in education begin to realize the importance of all the aspects of English, including
Knowledge and Understanding
Thinking
Critical Thinking Processes
Communication
(from Ontario ENG4U Curriculum above)
With these 4 steps, acquired from grade 12 University preparation English, students are much more prepared for the level of thinking and communicating that University brings. However, without obtaining these 4 skills before University and ultimately taking ENG4U, one will soon realize, just as Daphne did, they were not ready for the next level.
Works Cited:
Mcguire, John. "Why Many College Students Never Learn How to Write Sentences — The James G. Martin Center for Academic Renewal." The James G. Martin Center for Academic Renewal. N.p., 29 June 2016. Web. 05 July 2017.
Menson, Medhat. "Importance of English language skills to students." Linked In. N.p., 1 Aug. 2015. Web. 5 July 2017. <https://www.linkedin.com/pulse/importance-english-language-skills-students-medhat-mohsen&gt;.
Tickle, Louise. "Essay writing trips up students." The Guardian. Guardian News and Media, 26 Apr. 2011. Web. 05 July 2017. <https://www.theguardian.com/education/2011/apr/26/students-essay-writing&gt;.
"The Ontario Curriculum, Grades 11 and 12: English, 2007 (Revised)." Grade 11, 12 ENG. Ontario Government, 2009. Web. 5 July 2017. <http://www.edu.gov.on.ca/eng/curriculum/secondary/english1112currb.pdf&gt;.